CMMS
How One Regional Hospital Gets Pandemic Preparedness Right with a CMMS
As the world turns its attention to the United States as the country with the highest number of coronavirus outbreaks to date, hospitals around the nation are bracing for the inevitable. Securing isolation space, preparing doctors and nurses, and obtaining proper protective gear, testing kits, and medical equipment tops the list of priorities for most health care facilities today.
Hospitals in smaller towns are no different. Although no known cases are in the rural area near Craig, Colorado, the staff at Memorial Regional Health know it's only a matter of time. "My organization has been very proactive in maintaining control during this outbreak," said Clint Jantz, Clinical Engineer at Memorial Regional Health.
Since the hospital is about four hours away from both Denver and Salt Lake City, it can be difficult to obtain equipment or parts for repairs quickly. As a result, Memorial Regional Health needs to ensure that its medical equipment, such as ventilators and IV pumps are prepared. A computerized maintenance management system (CMMS) is critical to that mission.
https://youtu.be/MBB5qe2AfHc
Keeping Tabs on Critical Equipment with a CMMS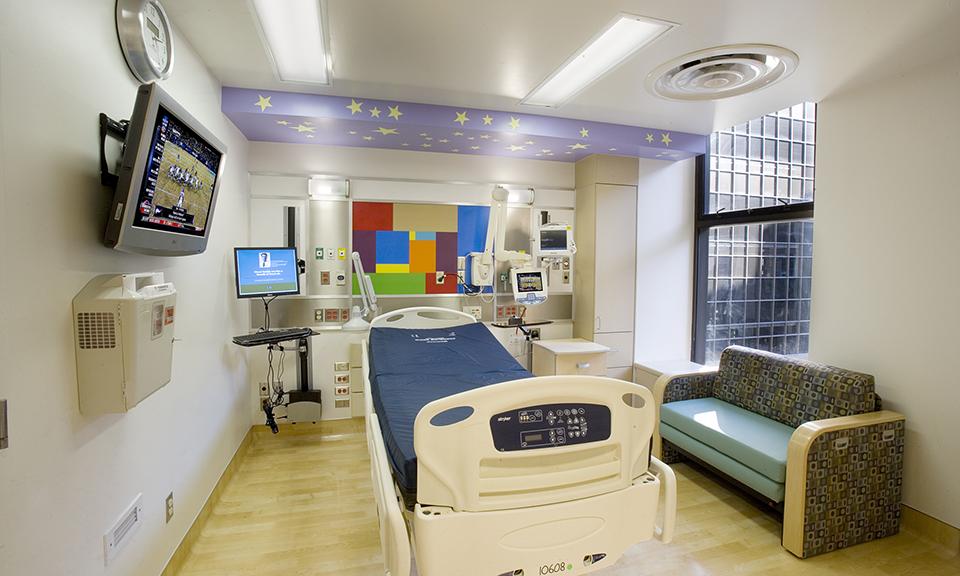 The location of Memorial Regional Health makes obtaining equipment and spare parts challenging, especially during a crisis.
"We're in a very rural community. I really can't overnight a whole lot of parts here unless I spent a whole lot of money."
That's where UpKeep's mobile-first CMMS comes in.
With UpKeep, Clint can keep track of our inventory in real-time and hold it at a reasonable level for where the team is based. He knows exactly what he needs to know in a matter of seconds. Clint can open up UpKeep and see exactly how many ventilators are on-site and where they are located, as well as where to access additional resources.
If a supervisor needs to know how many IV pumps are on-site, Clint can pull those answers up quickly and show documentation in UpKeep.  
Having this accurate data, as well as relevant maintenance records, for this critical equipment means that Memorial Regional Health is prepared as possible to meet the potential of increased healthcare demands in its community. 
Seeking a Better Tracking Solution
A few years ago, the biomedical and engineering departments of the hospital were sharing a solution to track maintenance requests on assets and inventory. However, the two departments had different needs and definitions, and as a result, the single software solution was not effective and efficient for both.
The biomedical department began looking for a new CMMS. "I put out some feelers to different software groups and looked at about six possibilities," Clint said. "UpKeep won out for its sheer functionality, ease-of-use, streamlined features and affordable cost."
Today, the biomedical department is using UpKeep on a full-time basis. Roughly 350 employees including nurses, doctors, managers, and others who use the health care equipment have access to the dashboard and the ability to submit work orders.
In addition, the hospital uses UpKeep to manage all of its assets, which helps it stay accountable to its accrediting agency. "I have to keep track of every single asset that's in the hospital," Clint said. "Currently we have an inventory of around 1,100 pieces and I am using UpKeep to manage all of those pieces.
Whereas the team's old solution made it really hard to separate out assets and was not intuitive on how to create preventive maintenance orders, UpKeep simplifies what was once a lengthy process. 
"It would take me probably anywhere from 15 to 30 minutes to create a single PM. When you're talking about 30 minutes times 1,100 assets, that just isn't going to work in the long run," he said. Especially in times of heightened focus on maintenance and asset management, the ability to save time on a PM was critical for the team. 
Keeping a Close Eye … From a Distance
When you're responsible for the proper functioning of medical equipment, you have to keep a close eye on things. However, in the current environment, it's important to be able to do that from a safe social distance away as well, Jantz said.
"[UpKeep has] been so beneficial for us, especially in the current situation, for me to be able to see work orders as soon as they come in, even if I'm not technically on the clock. I'm still supposed to be managing this medical equipment 24 hours a day. If I get a work order at 10 p.m., I can see that instantly, in real-time, on UpKeep's dashboard."
While paper orders can often get lost or misplaced, UpKeep leaves a digital footprint of previous work orders. Additionally, paper work orders are passed from person to person, which is especially risky during a time when people are trying to reduce human-to-human contact. Clint and his technicians responsibly communicate from a social distance by relying on UpKeep's digital maintenance tracking tool.  
Scheduled and Tracked PM Tasks Critical for Accreditation
Memorial Regional Health's staff invested time in building out preventive maintenance schedules and tasks during implementation. Clint said, "I can now track those work orders by month and for each department." Clint and his team can show state authorities that their maintenance teams are upholding the highest quality of care when it comes to maintaining critical equipment. 
"I can track every single PM now, and I also do reporting out, which has been great for me.I can easily report to our Safety Committee once a month on our productivity and on the PM requirements and the costs. It's all done automatically."
Clint and his team create a PM schedule that fits their organization's needs in UpKeep. For example, he can set a PM schedule to repeat annually or every six months on equipment that requires less maintenance. For more essential pieces of equipment, Clint and his team can track routine maintenance that happens more regularly and show a work order history that documents how the team is going above and beyond industry standards with routine inspections. 
It's About Providing Top-Quality Care
"What motivates me is providing the best equipment for patient care in our current day and age. I want to provide easier access to equipment and easier user functionality for the clinicians. At the end of the day, it's about our patient care."
–Clint Jantz
With UpKeep's CMMS, the hospital maintenance team has all the information it needs to make wise decisions regarding critical assets and equipment. Those decisions help Clint and his staff succeed in delivering superior patient care.
"Especially as we look at the world today, and as we see other countries struggling to keep up as far as equipment goes, and that hits my realm pretty hard," he continued. "I want to make sure that we have access to equipment and parts as well as a solid handle on where those parts are located. UpKeep has really helped me make sure that my inventory isn't lost, stolen, or misplaced."

"Worrying about those things are what used to keep me awake at night."