Establishing Value Frameworks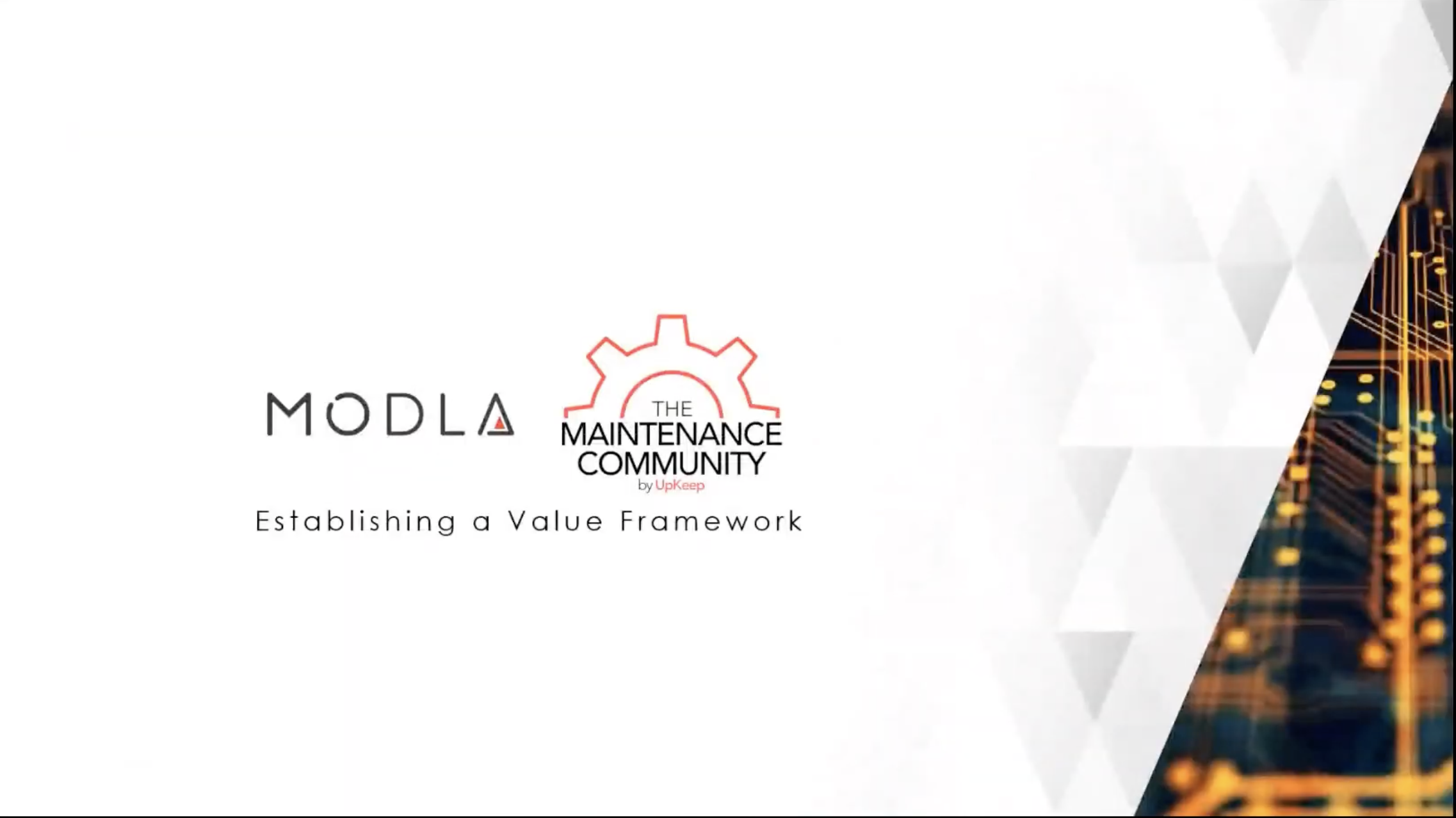 How do you make decisions in line with your organizations' strategic objectives? An organizations' value framework outlines what, and how it values risks, costs, and benefits, allowing you to weigh options at an asset, investment, or portfolio level. This webinar covers how to get started building a Value Framework.
Connect with Dane on LinkedIn: www.linkedin.com/in/daneboers
Brought to you by The Maintenance Community Slack Group. Join here for more exclusive events: https://upkeep.typeform.com/to/eic3eoI1. Replay and recording available in the #watch-webinar-replays channel in The Maintenance Community Slack.
UpKeep makes maintenance easy.
Maintenance shouldn't mean guesswork and paperwork. UpKeep makes it simple to see where everything stands, all in one place. That means less guesswork and more time to focus on what matters.
Get a free product tour
Subscribe to the UpKeep blog
The best source of information for customer service, sales tips, guides, and industry best practices. Join us.
Want to keep watching?
Good choice. We have more webinars about maintenance!
Event
Powering Predictive Maintenance
In this webinar, Michael Bernhard will walk us through how to rapidly deploy an end-to-end condition monitoring solution without the headaches.
EventRecorded
Root Cause Analysis Techniques and Fundamentals
In this webinar, Ricky Smith, CRMP will discuss root cause analysis techniques and fundamentals.
Get Started
Sign up for a personalized tour today.
Information is 100% secure, shouldn't take more than 15-45 minutes.