Root Cause Analysis Techniques and Fundamentals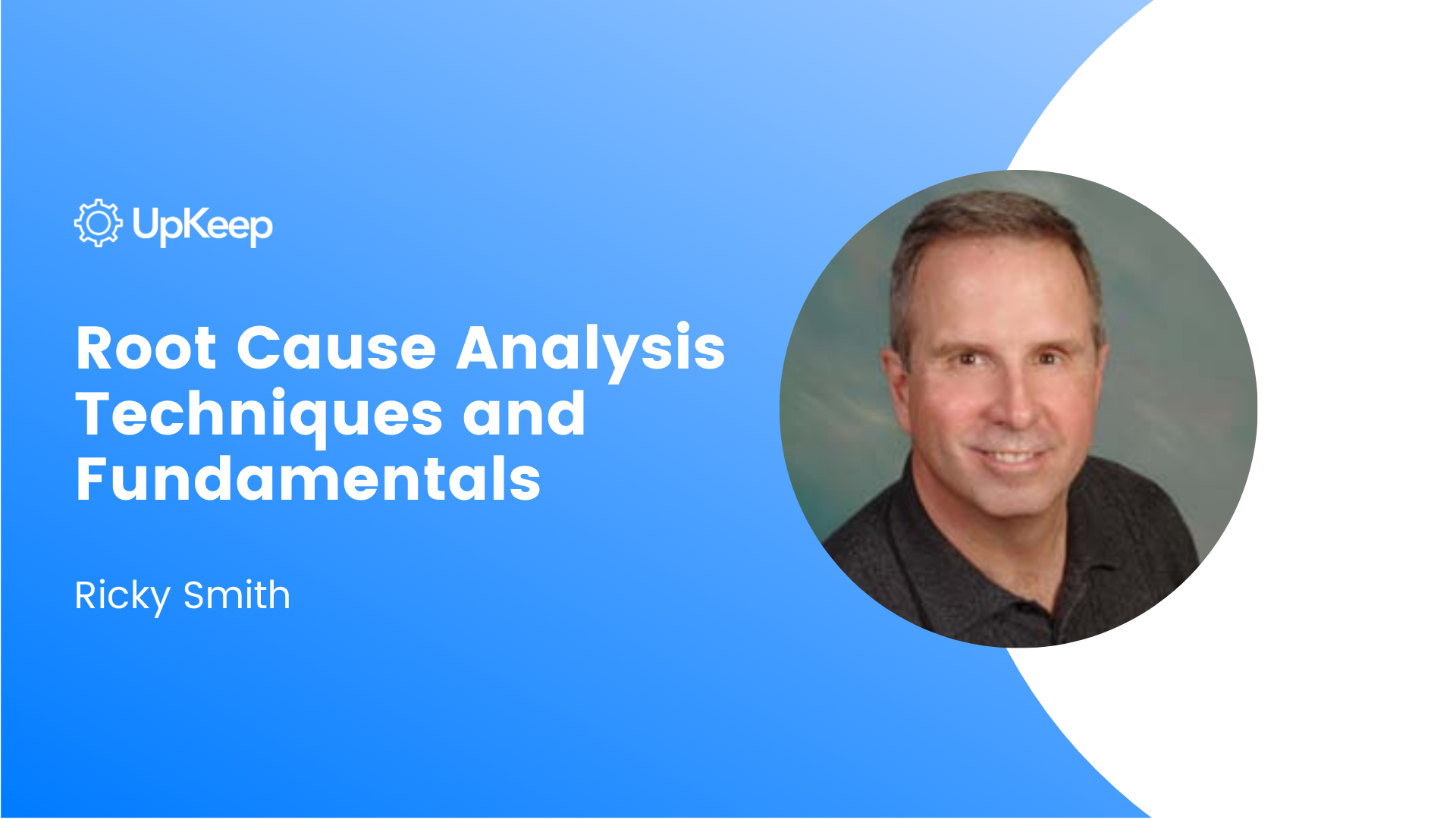 In this webinar, Ricky Smith, CRMP will discuss root cause analysis techniques and fundamentals. Join the session to learn why companies use root cause analysis, root cause analysis techniques, and root cause analysis triggers.
UpKeep makes maintenance easy.
Maintenance shouldn't mean guesswork and paperwork. UpKeep makes it simple to see where everything stands, all in one place. That means less guesswork and more time to focus on what matters.
Get a free product tour
Subscribe to the UpKeep blog
The best source of information for customer service, sales tips, guides, and industry best practices. Join us.
Want to keep watching?
Good choice. We have more webinars about maintenance!
Event
Mobile Equipment Inspection Optimization
In this webinar, Bryan Bieschke, CRMP will discuss how to optimize mobile equipment inspections.
Event
How to Create Maintenance KPI Dashboards to Improve Performance
In this webinar, Ricky Smith, CRMP will discuss KPI dashboards.
Get Started
Sign up for a personalized tour today.
Information is 100% secure, shouldn't take more than 15-45 minutes.