Troubleshooting Equipment Failure Panel, Part 2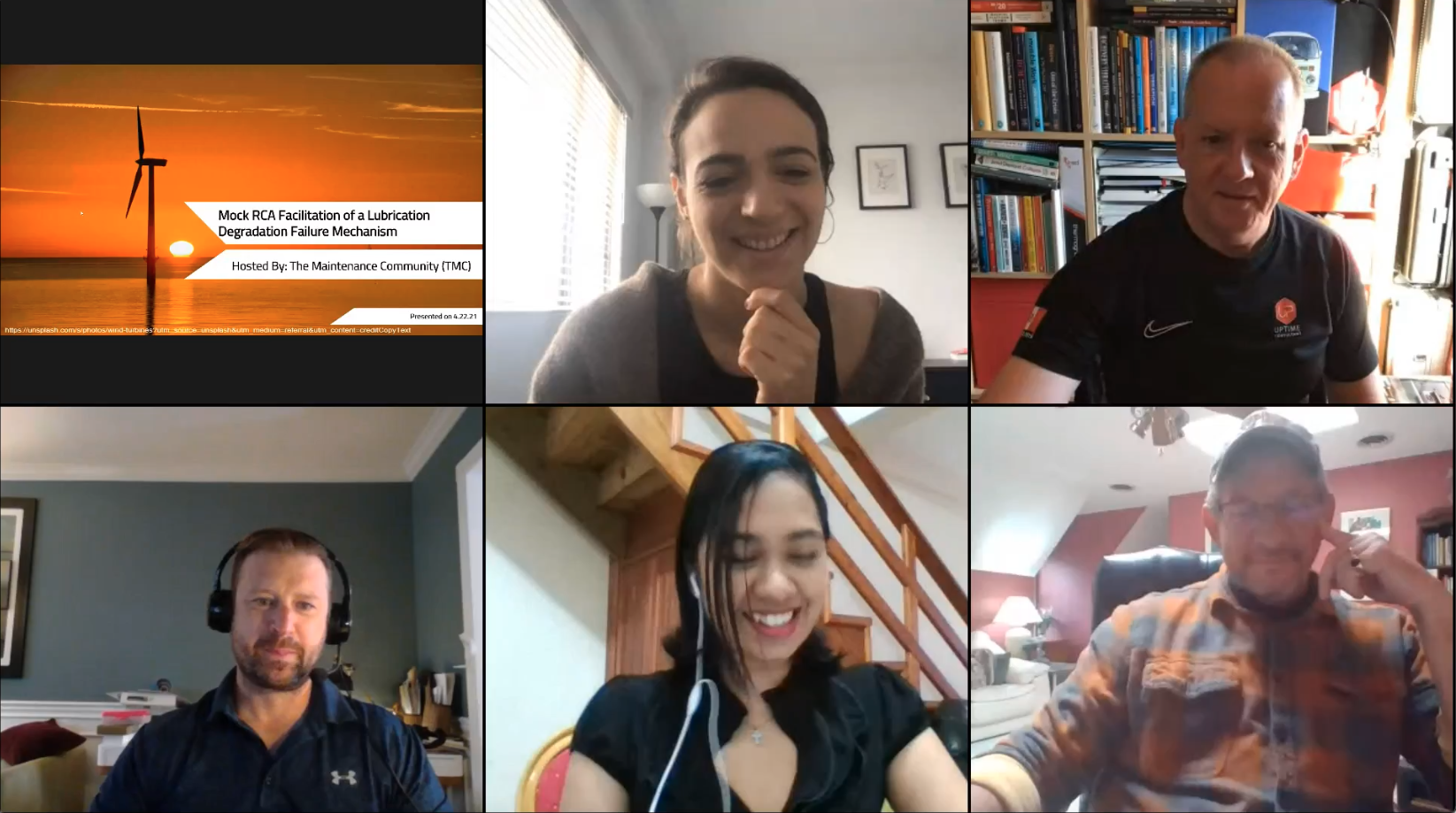 Watch the second part of this discussion on Troubleshooting Equipment Failure to watch the panel run through a mock RCA facilitation of a lubrication degradation failure mechanism.
Meet the panelists:
Sanya Mathura,

Managing Director & Senior Consultant at Strategic Reliability Solutions

Andy Gailey,

Founding Director at UPTIME Consultant

Blair Fraser,

Global Director - IIoT Solutions at UE Systems

Bob Latino,

CEO at Reliability Center, Inc.
Brought to you by The Maintenance Community
UpKeep makes maintenance easy.
Maintenance shouldn't mean guesswork and paperwork. UpKeep makes it simple to see where everything stands, all in one place. That means less guesswork and more time to focus on what matters.
Get a free product tour
Subscribe to the UpKeep blog
The best source of information for customer service, sales tips, guides, and industry best practices. Join us.
Want to keep watching?
Good choice. We have more webinars about maintenance!
Event
Language of Influence
In this webinar, hear from expert Karin Lindner on "Language of Influence" - using words to build, grow, and lead a positive team culture.
Get Started
Sign up for a personalized tour today.
Information is 100% secure, shouldn't take more than 15-45 minutes.