Augury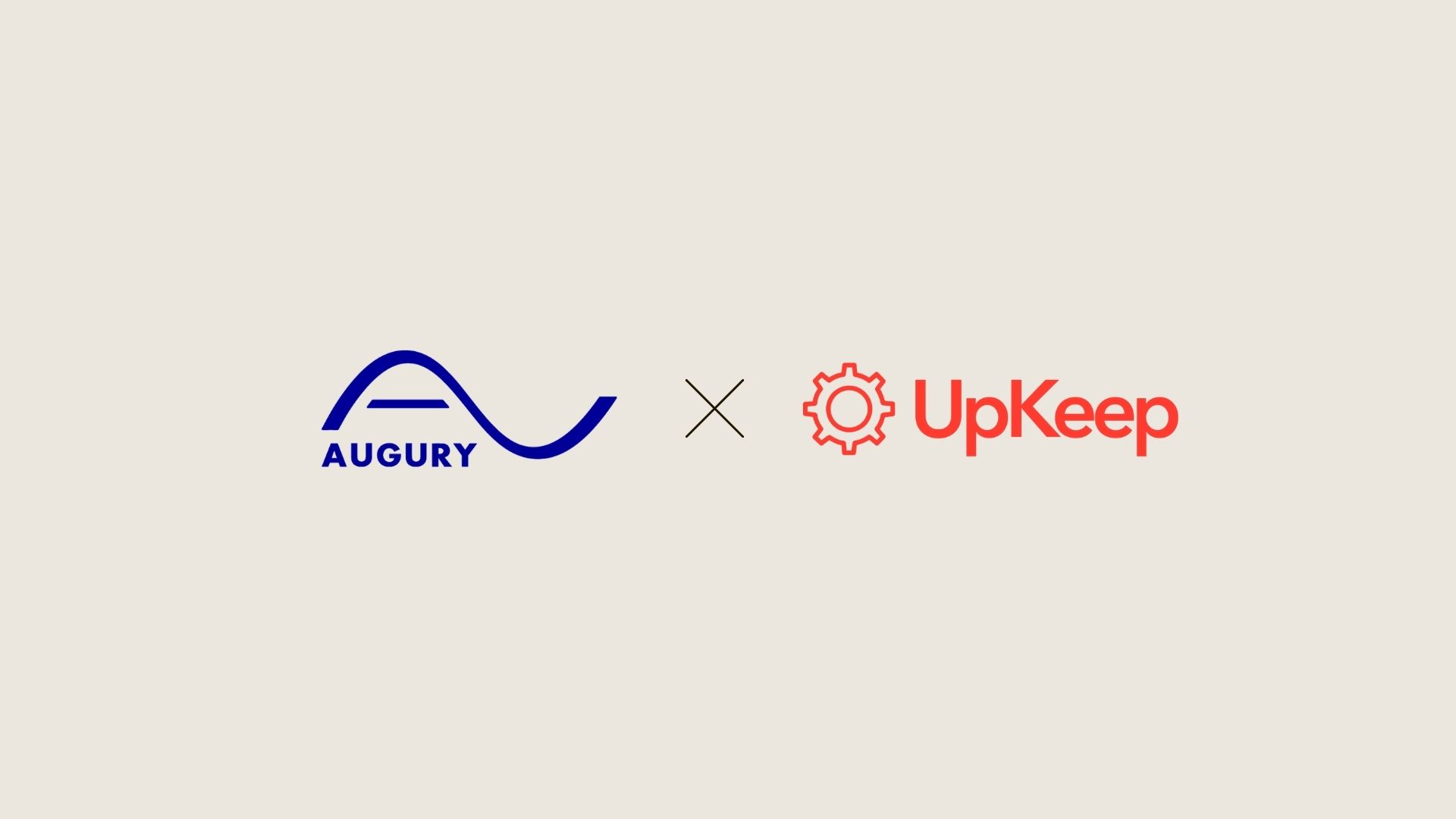 Easily integrate Augury with UpKeep
We're proud to announce that UpKeep is partnering with Augury! By integrating UpKeep's world-class maintenance management software with Augury's accurate IoT sensors, companies can move on from calendar-based maintenance and can begin to embrace predictive maintenance.
---
The Benefits of Predictive Maintenance
Predictive maintenance is a type of condition-based maintenance that monitors the condition of assets using sensors. Maintenance plans are formed around real-time machine data, as opposed to generalized guidelines in the case of preventative maintenance.
Predictive maintenance programs save companies 8-12% more than preventative maintenance programs, according to a paper by the US Department of Energy. In general, implementing predictive maintenance reduces downtime by 35 to 45%.
UpKeep's integration with Augury allows your company to achieve these cost reductions and savings.
---
How This Partnership Will Improve Your Maintenance Workflow
Work orders can now be automated whenever Augury's sensor readings go beyond pre-defined thresholds.
Let's walk through a scenario.
Your company installs Augury's IoT sensors to monitor your assets.

These sensors send data to UpKeep Edge, so that you can monitor your assets in real time.

You then create triggers & workflows in UpKeep that will automatically assign work orders based on sensor data.

Test the integration. If successful, you're set up for predictive maintenance!
Now, whenever a sensor reading goes beyond the threshold defined in your trigger, a work order is automatically assigned.
---
Awesome! What now?
There's two ways you can get an integration up and running.
We'll build the integration for you. We've partnered with SwingDev, a 3rd-party integration service, to build an integration for you. Contact us at [email protected] or (323) 880-0280 or fill out the form below to learn more.
You build the integration yourself. We have a public REST API doc to enable you to develop your own integration. This is useful if you have your own IT team or would like to use your own 3rd-party integration service. If you're building it yourself, you can use an iPaas tool (Zapier, Postman, or Workato, just to name a few) as a platform to develop your integration. Don't hesitate to contact and ask us any questions! Feel free to fill out the form below to contact us.
For more integrations with UpKeep, check out our app marketplace!
Simplify your maintenance, today.
Start for free. Upgrade any time.