Financials & Vendors with UpKeep

Here at UpKeep, we're constantly building user-friendly, modern tools to elevate maintenance teams and businesses.
That's why we're creating Financials by UpKeep, a solution that helps you manage your vendors, streamline procurement, and track your project budgets — with all features fully integrated with UpKeep CMMS.
Take control of your spend. Speed up your procurement and contracting from months to days.
Features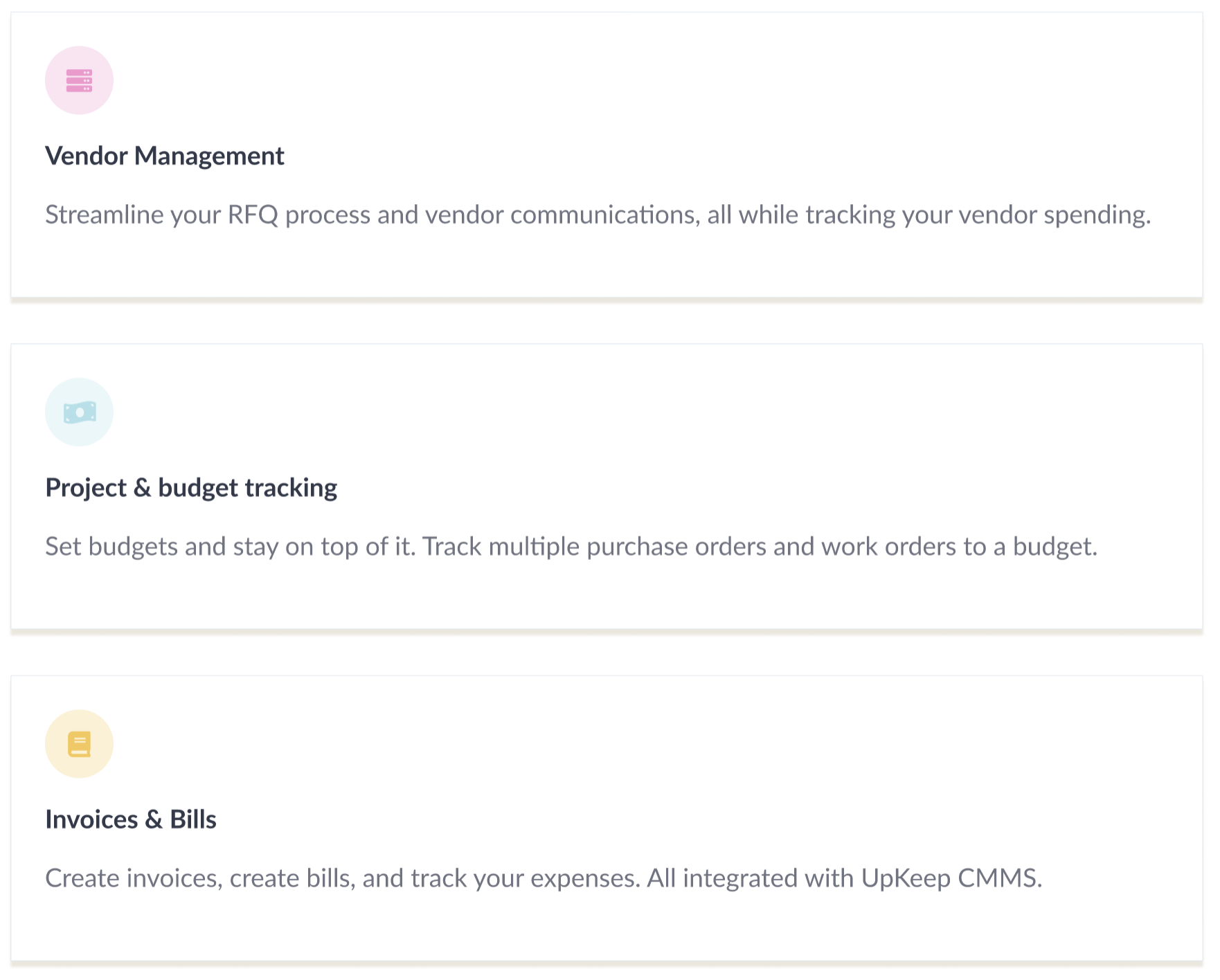 Get Early Access
Fill out the form below or here to get early access to Financials by UpKeep.
For more info, contact [email protected]
Simplify your maintenance, today.
Start for free. Upgrade any time.