Work Order Software
Manage work orders for repairs and preventive maintenance with UpKeep's simple work order software.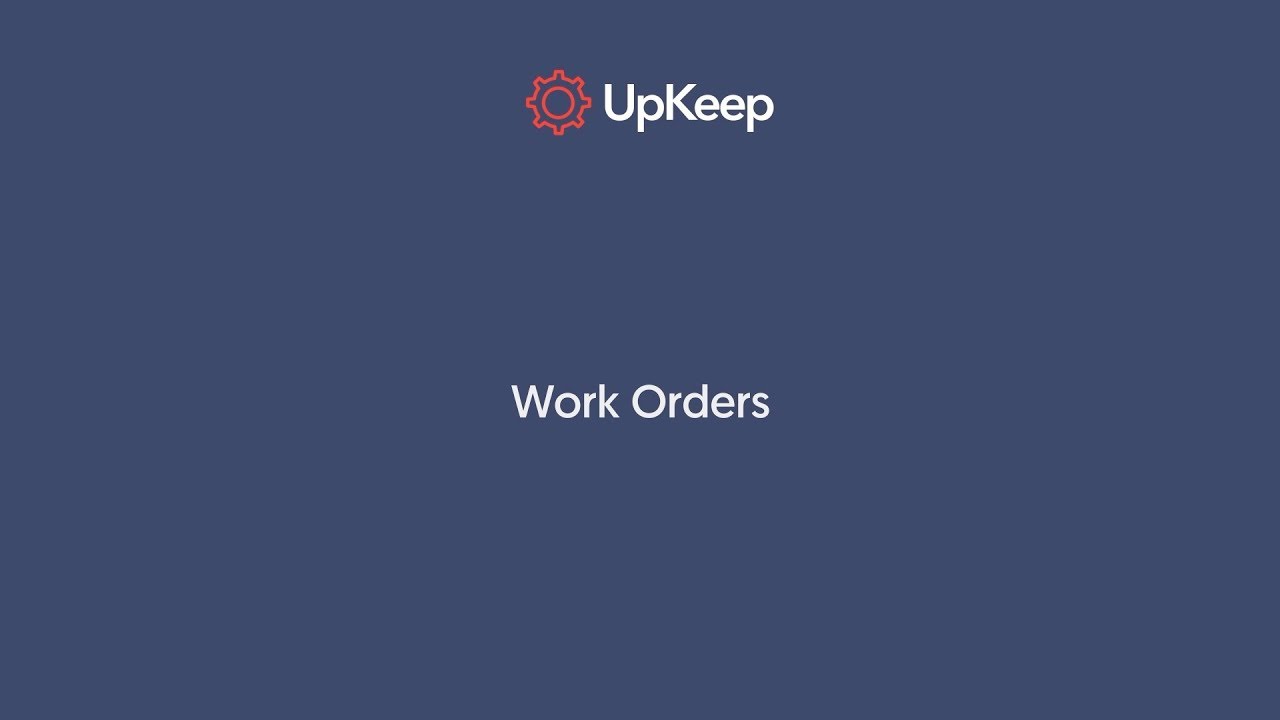 Easily prioritize and assign work orders
Assign reactive or preventive maintenance work orders to technicians. View every work order from a list or calendar format. Filter work orders by assigned technician, asset, location, and priority level.
Reduce equipment downtime
Assign scheduled work orders to technicians to ensure equipment runs reliably. Studies show that companies can save an average of 12 to 18 percent in costs by investing in preventive maintenance.
Increase equipment lifespan
Get more out of your assets. UpKeep customers in manufacturing have seen their equipment lifespans increase by up to 11%.
Track time and costs
Track time, parts, and additional costs within each work order. Review trends and insights into work order costs to lower maintenance spend. Document time spent on work orders and optimize wrench time.
An award-winning software that exceeds expectations
Optimize your maintenance today.
Invite your whole team. Access core features.
Supercharge Team Productivity with UpKeep's Mobile Work Orders
Automatically send mobile push notifications to technicians when a work order is assigned to them.
Attach PDFs of equipment manuals and instructions to work orders.
Include photos or videos to work orders to increase accuracy.
Technicians can complete work orders based on priority level and location.
Any updates on work orders can be communicated easily.
Have technicians close out work orders immediately upon completion.
Locate work orders that are important to you as quickly as you can from your desktop.
Get UpKeep's free work order app for Android and Apple devices.
Download the UpKeep iOS app on the Apple App Store.
Maintenance teams love our work order software
UpKeep is consistently rated best-in-class for value for money, ease-of-use, functionality, and customer support.
"UpKeep is a fantastic application that has helped us streamline our work order process. All work orders are entered into UpKeep, the maintenance department is notified, and the admin gets a notification when the work order is complete."

SoftwareAdvice

"With UpKeep it's easy to follow and track your work orders and supplies. You can keep everyone updated on where work orders stand and have multiple users so everyone is accountable for their assigned tasks."

G2 Crowd

"Using Upkeep has been an easy process, and it helps keep everything in one place. I also like that our Operations Manager sees everything that I do, from creation of work orders, to updates, and completion of work orders."

SoftwareAdvice

"I sampled many different CMMS programs and UpKeep was the only software that made the cut. This software is actually usable in the field. This software saves us so much time by reducing paperwork and admin tasks."

SoftwareAdvice

"UpKeep is a great service for managing work orders, tracking assets, and scheduling your teams time. The request portal and app make it easy for our managers to submit maintenance requests and for our maintenance team to prioritize and respond."

G2 Crowd
Over 200,000 maintenance professionals trust UpKeep to get work done