Welcome To UpKeep Edge
The real-time asset monitoring you'll enjoy using.
Advanced IoT technology that keeps you connected with your assets, no matter where you are. It's designed for the most demanding reliability engineers who want to take their maintenance organizations to the next level.
Contact Sales

Skyrocketing the maintenance of the strongest companies
An end-to-end solution for remote condition monitoring.
Wireless Sensors. Ranging from temperature to vibration sensors and everything in between, these secure, battery-powered, wireless sensors work right out of the box.
Gateway. A cellular 4G LTE gateway that securely transmits sensor readings to the cloud.
Edge Dashboard. A web-based dashboard where you can manage your sensors, view sensor data, set alerts, and trigger work orders.
Incredibly easy to set up and use.
Pick the sensors you need and get them shipped to you. It takes 30 minutes and comes pre-configured to your UpKeep account.
Visit our Support Center
Turn your team from reactive to proactive.
Predict every part of maintenance with world-class insights and analytics.
Contact Sales
Get up and running quickly
UpKeep Edge was built from the ground up with simplicity in mind. Here's how it works
01

We'll ship you a package with your sensors, gateway, and accessories.

Everything in the box is preconfigured and ready to go.

02

Connect your gateway and sensors to UpKeep.

Log in to the Edge dashboard on your phone and scan QR codes located on the devices.

03

Plug in your gateway and insert the included batteries into your sensors.

The gateway comes connected to a cellular network and we've take care of the data plan.

04

Install the sensors throughout your facility.

Place the sensors within 1,000 feet of your gateway (250 - 500 feet if there are obstructions).

05

...and that's it!

Within a few minutes, your sensors will be live and transmitting data!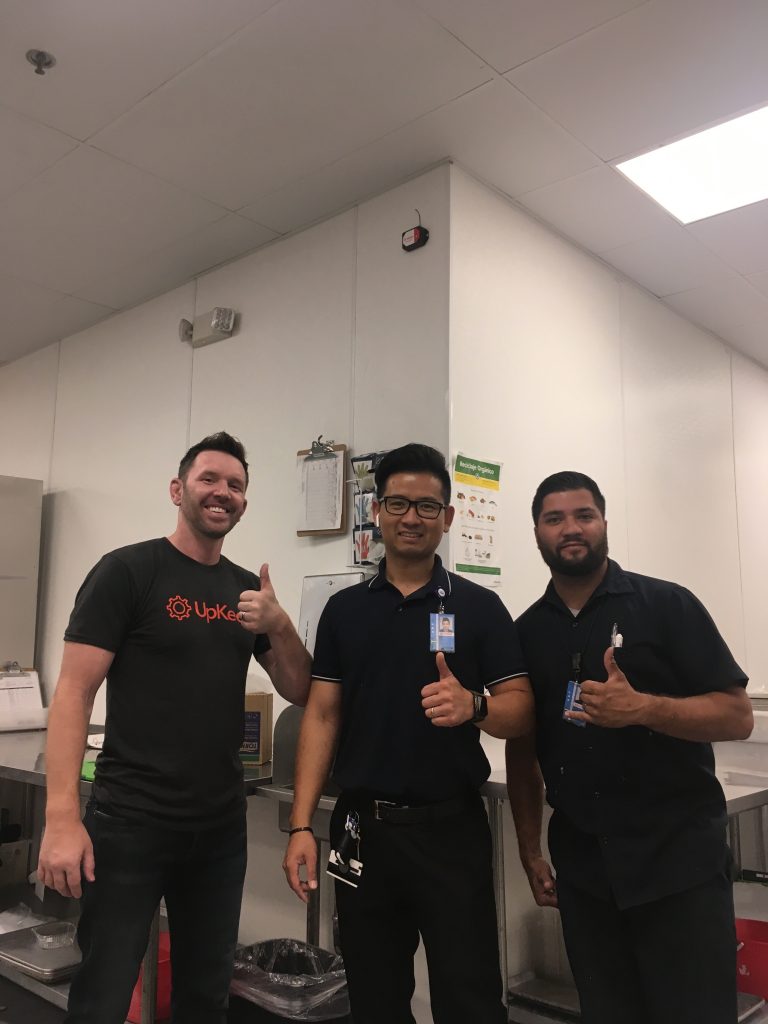 HMSHost: UpKeep Sensors
UpKeep Sensors have changed the entire way we monitor the health of our facility. No more clipboards and no more needless facility walkthroughs.
Learn more
Get real support.
Talk to our Sales team
This is where you can put a simple subheading to drive the user to more advanced options.
Contact Sales
Support Center
Access helpful tips, articles, and videos to get the most out of UpKeep Maintenance Management and UpKeep Edge.
Visit our Support Center