Preventive Maintenance Software
Preventive Maintenance & Scheduling Software for Modern Businesses
When minor problems add up in your facility, these small failures can add up quickly. Scheduling preventive maintenance tasks will not only prevent equipment breakdowns and lost production, but also it will also help reduce maintenance costs. Get on top of your preventative maintenance with UpKeep's preventive maintenance software.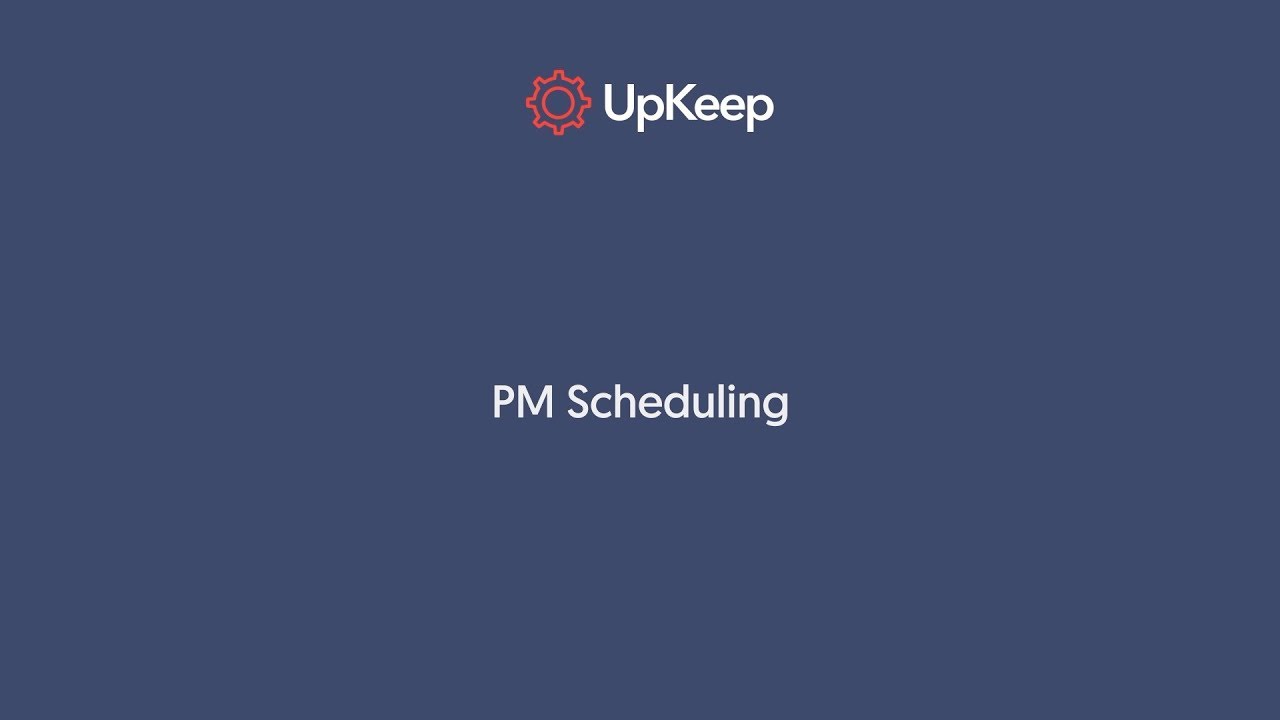 Preventive maintenance features
Create calendar-based preventive maintenance
Make any work order repeat based on days, weeks, or months passed. Reschedule based on the preventive maintenance completion date or a strict time interval. Learn more about periodic maintenance.
Create runtime-based Preventive Maintenance
Use UpKeep's Meters feature to create PMs based on machine cycles, vehicle mileage, or any other unit of measure — ensuring a flexible maintenance progrma that can be set by various triggers.
Add checklists to Preventive Maintenance
Create customized checklists for routine inspections, walkthroughs, safety checks, and standard maintenance activities. Then apply the checklists to any recurring work order.
Run reports for Preventive Maintenance
View completed preventive maintenance based on assigned technician, team, asset, or location. Then export all the work orders to a PDF for easy auditing — or view right inside our mobile app.
Optimize your maintenance today.
Invite your whole team. Access core features.
Manage preventive maintenance operations from anywhere with maintenance management software
Manage your preventive maintenance schedule from your office or on the go with UpKeep's cloud-based computerized maitnenance management system.

Enable technicians to easily carry checklists and manuals for preventive maintenance in their pocket.

Enable operators and technicians to easily log meter readings for runtime-based preventive maintenance tasks.

When preventive maintenance is complete, technicians can easily close them and log details on the spot.
Preventive maintenance is helping customers everywhere
Our customers have found UpKeep's preventive maintenance software to be a turning point in their maintenance management. With its numerous features and ease of use, we've helped numerous managers get on top of their PMs and improve reliability in their businesses.
"Overall, Upkeep was incredibly valuable to my teams, which were dispersed across several locales. It helped keep my maintenance team members much more organized than they would have been without it. I highly recommend UpKeep."

G2 Crowd

"All my technicians have Galaxy Tab A 7" tablets which they use with the UpKeep app. They receive work orders in the field, see all info needed to complete the task, and close it out from there. Very efficient and effective."

G2 Crowd

"I'm able to view both of my storage properties and know what's going on with unit maintenance, vendor maintenance, scheduling, and repairs... I don't have to pick up the phone, or send an email, or wait for a response... It's right there at my fingertips. It's an incredibly useful tool."

G2 Crowd

"We've been with UpKeep for a couple of years now and have seen the program emerge and provide an ROI for our organization. The ability to snap a picture and upload it to the Preventive Maintenance schedule is great."

SoftwareAdvice

"UpKeep lets you track regularly scheduled preventative maintenance in once location. You have the capacity to analyze all repairs that have occurred historically, log expenses against those repairs, and make intelligent decisions whether to repair or replace."

G2 Crowd
Future-proof preventive maintenance
The world of maintenance is constantly changing, and you need a CMMS that will keep ahead of the curve. UpKeep's maintenance management software provides you with modern tools that allow you and your team to keep up with your assets' maintenance needs.
Schedule preventive maintenance
Most preventive maintenance tasks happen on a regular schedule—weekly, monthly, or even daily. UpKeep makes it easy to schedule recurring PM tasks with our mobile app. Set PMs based on regular time-based intervals, create work orders, and assign those work orders to technicians, all from your smartphone or tablet.
Discover maintenance needs based on usage
Runtime-based preventive maintenance is easy to schedule with our mobile app. Have technicians or operators enter meter readings into the system, then set recurring PMs at specific intervals. When the set number of cycles is reached, the system automatically creates a work order which you can assign for completion.
Speed up repairs with checklists
Quickly create and attach checklists to PM work orders to make sure each task is completed quickly and accurately. Checklists make it simple for technicians to see exactly what needs to be done to mark each work order complete. You can even include custom items for routine inspections, safety checks, and regular maintenance tasks.
A CMMS that managers love
Our CMMS software makes it easy for managers to pinpoint preventive maintenance needs, schedule tasks, and assign work orders. This leaves more time to focus on core business objectives.
With the streamlined maintenance management UpKeep provides, those who manages assets, facilities, or properties are able to handle crucial preventative maintenance tasks, without pulling time away from moving their organization forward. Companies are able to focus on improvement and progress instead of constant "firefighting" whenever equipment fails.
Empower technicians and repair workers
UpKeep makes a technician's job much easier by putting all the resources they need right in the palm of their hand. With quick access to work order details, checklists, manuals, and other information through a mobile device, technicians can handle routine tasks promptly, while also fixing problems whenever they arise.
Keep staff and machinery safe
Keeping up with preventive maintenance tasks helps prevent breakdowns, which in turn prevents major safety issues that may arise from an equipment failure. On top of that, by scheduling PMs in advance through our CMMS, you're able to make sure equipment is properly locked and tagged out by the time your technicians need to access it.
Cut down on costly repairs
Keep costly repairs to a minimum by preventing equipment failures with regular maintenance. With the ease of PM scheduling offered by UpKeep, you're able to stay on top of important maintenance tasks that keep assets in top running condition. No missed PMs means that problems are handled before they develop, keeping your equipment running longer and operating more reliably, while minimizing repair costs.