Purchase Orders
Purchase Order Software for Modern Businesses
Today's purchase order software is a wonderful thing. It cuts down on miscommunications, speeds processes along, and keeps companies in the ever-quickening battle to be first that everyone faces today.
However, they can also be complicated and difficult, particularly if you are using an older software or "solutions" that don't interface well with your company. What is the UpKeep difference? Why do companies use it and love it? And how does UpKeep purchase order software make life easier for modern businesses?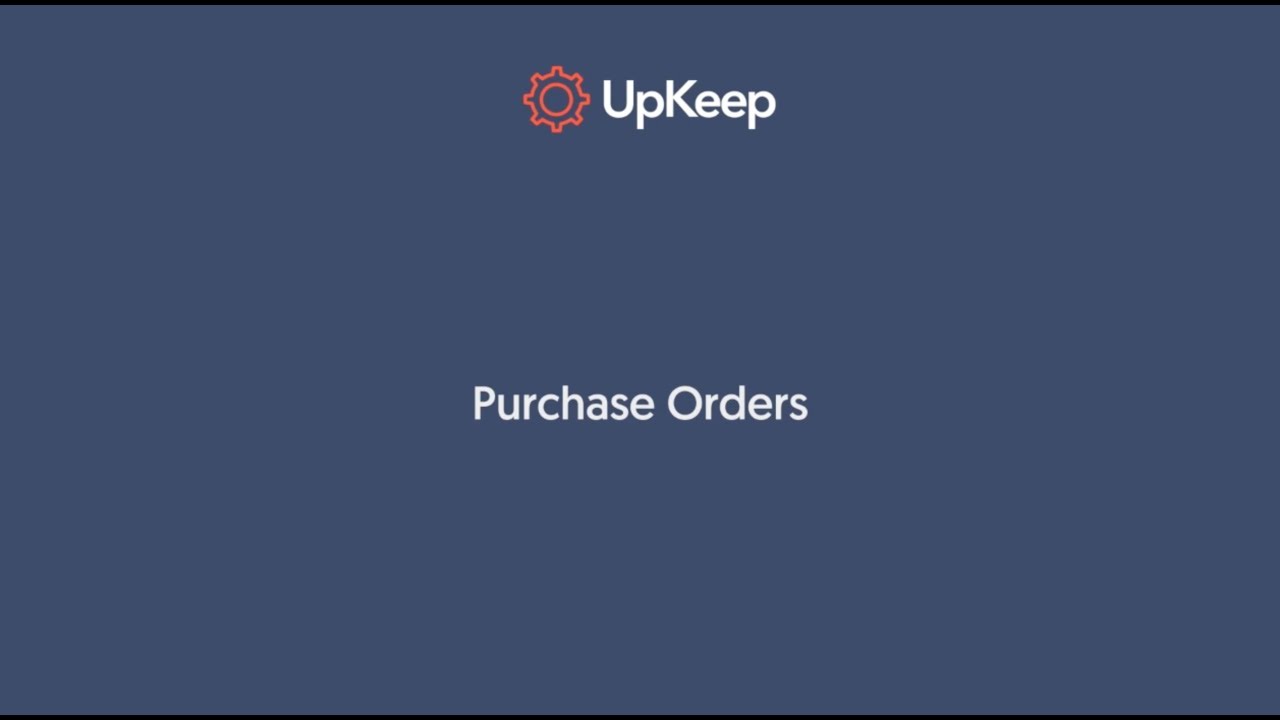 Why customers love UpKeep for purchasing
Customers love UpKeep's purchase order software because it's simple and reliable. The UpKeep system rests on three main pillars: automatic quantity updates, PO requests, and downloadable purchase order files.
Automatic quantity update
Quantity updates are essential. When mishandled, chaos isn't far away. UpKeep automatically updates part quantities in your CMMS system when a purchase order is fulfilled. Instead of depending on something or someone else to update the appropriate quantities, you can go into the CMMS and see exactly what you have or don't have.
PO request approval/denial
In many cases, the people who send in the purchase orders are not the people who notice that parts or pieces are running low. However, the technicians who depend on these parts do notice. UpKeep gives technicians the ability to submit purchase order requests for parts that are running low as soon as they see this happening.
Downloadable purchase order reports
The ease of exporting a .csv file of purchase orders at any time for financial records and bookkeeping is easily underestimated. It may be hard for people who don't depend on those reports, but for those who do, it's a tremendous help. And since your business rests on these reports, in a way, everyone depends on easy accessibility to them.
Modern purchasing power for your business
Traditional purchasing methods forced companies to go through many different parties before the order actually gets fulfilled. This is a slow and outdated way of purchasing. Now, with quality purchase order software, you can send an order through to your suppliers and there to fulfillment in much less time, saving money and resources for your business.
Insightful stock management
Stock management is tricky, particularly for companies that manage perishable, valuable, and/or high demand goods. It's very important to know as precisely as possible UpKeep's CMMS can help give you insightful alerts on what needs to be ordered. This means no more guessing about your inventory!
Cross-team functionality
Managers can easily send a PO request to your purchasing team through UpKeep's purchase order software, instead of other, decentralized methods such as email or hard forms. When it's sent through the central system, all the information is easily accessible and transfers almost instantly. No wasted time from either team!
Mobile management
With the UpKeep app you can manage supplies and POs from the comfort of your phone. Your employees can do the same. This streamlines the purchase order process and other processes associated with it. It also enables your team to access your database much more quickly.
Included in UpKeep's CMMS
Last but not least, UpKeep's purchase order software is included in and integrated with UpKeep's CMMS. If you have a business or enterprise plan, you can start creating POs instantly! And if you've been thinking about investing in UpKeep's CMMS, you can be assured that your purchase order software needs will be met as well.
Customers are loving UpKeep's PO capabilities
The ecosystem for most businesses today is a competitive one. Technology helps everyone move faster than ever. Companies who embrace digital purchase orders using a CMMS to improve cross-team communications will have an edge over the competition.
"UpKeep has what I have been looking for in a Purchase Order software. I don't have to respond to dozens of emails everyday approving POs. I can approve each PO, make changes, or decline them."

G2 Crowd

"Purchase orders makes it way faster for us to get what we need. I don't have to spend hours trying to figure out what type of filter I last used. It streamlines the entire process."

G2 Crowd

"UpKeep has been excellent in organising reactive and preventative work for me and my team. The ability to manage all purchasing, inventory, and work orders in a single environment saves us a lot of time."

G2 Crowd
Are you ready to optimize your purchase orders?
Sign up for a free trial today.